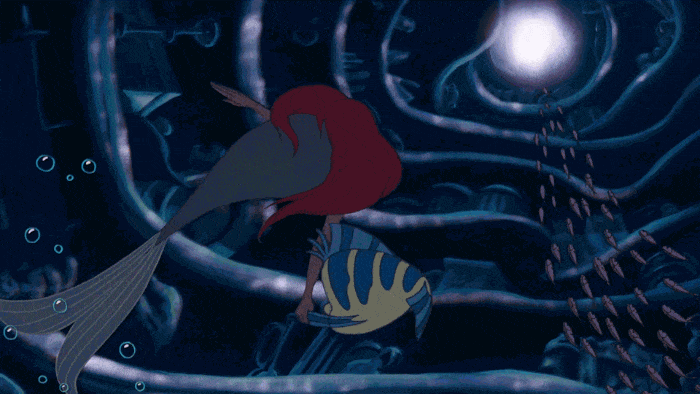 Every time I hear someone snicker or roll their eyes at social media I immediately think of Ariel from The Little Mermaid singing, "I want to be where the people are." It has become far too common for businesses to ignore social media or think "how much is a 'like' really worth?" You are right, there is not a direct ROI like there is with other marketing channels. It is a little more vague than PPC, but as a business owner you must make decisions like this all the time. Do you have a brick and mortar location? Do you mop the floors? Have landscaping? What is the ROI? Of course you do not know the exact number, but you know you will lose business if your shop looks dingy and dirty. Social media is the same way. Most customers use social media to find your business early in the buying process. While it has an effect on their buying decisions, it is harder to measure this exact return. This does not mean you should not pay attention to social media and it does not mean you should blindly throw money at it without questioning the return. Social media spends are similar to the types of flowers you decide to plant in front of your business. You want it to look good but you do not want to spend your whole budget on one flower. 
Here are the three things you should think about when making your social media strategy:
Who is your audience? And where are they?
This is important for you to think about because it will help you create content specifically for your audience. Additionally, you should think about where they are. Is your audience big crafters or teachers? Pinterest might make sense to use, but if not then it might not be where you want to focus your attention. Do you have a lot of video content? Are the videos long form or short? Short videos do well on Instagram, but long videos do better on YouTube. Are you focused more on B2B? Then, LinkedIn is where you want to focus. The point is to think about your strategy and only spend time on where your audience lives. Think about Ariel the little mermaid who wants to be where the people are.
What content resonates the most with them?
Speak their language. Look at other business's content that is performed well and think of ways to make your content to be like that. Think of new angles or perspectives. Make sure you use beautiful imagery and maybe have a gif to draw attention. The movement is eye-catching and grabbing the attention of the viewer is the main goal for social media. People scroll through their social media feed quickly, so think about how you can get them to stop and take a look at your content. Once you get them to stop and look, convert them into customers. Not every post needs to be a marketing post. Do not be afraid to have some fun! When you market something specific, have a landing page ready to drive customers to one central location about that topic. Link them to a place on your website where you invite them to fill out a form and become a lead… which hopefully results in a new customer.
What is the lifetime value of a customer?
This is an important question to ask yourself for multiple reasons and social media is one important reason. Once you understand your customers' lifetime value, then you know what to spend on customer acquisition. Once you have this budget in mind and have content that is performing and converting well, then the next step is to create paid ads. Facebook has a robust ads platform that when dialed in the right way can focus on a specific demographic. You can also build look-a-like audiences and Facebook can help you find people whose interests are like those in the community that you already built for your business.
Having a solid plan can be daunting, but with a great partner by your side every step of the way to help you build a strategy that is specific to your business needs, you can have a lot of success! Just like Ariel who had a ton of success becoming a princess once she signed up with a nice octopus;) Let Lusca Digital make you the princess of social media!